Bombs From God (music sample)
by The Hippy Coyote
from the album: Memorial Day Album by American Zen
INTRO: A riff
A__________________C______G
Rain falls from Heaven -- creates new life
Clouds block out the sun -- flying across the sky
Thunder blasts tell us where -- God is stabbing with his knife
Winds will wash away the death -- as tears fall from God's eye
Here I sit with buttons to push
High in the sky in wings of steel
Headphone chatter -- what does matter
Is nothing to feel
"Release the rain. The rain."
INTRO:
A_________________C______G
My target is certain to cause my enemy pain
Factories, refineries -- destroyed will drain
Their evil economy to stop their progress
Black smoke billows from our success
Like the rain my droplets fall
When they hit the sod I'm not above them at all
I'm heading back to my bivouac
Returning tomorrow with more bombs from God
Bombs from God -- will create peace
Those lives sacrificed -- will be measured by God -- not me
A____________________________C________G
Bombs from God cleanse the Earth -- of our enemies by birth
A Nazi, Communist -- or some kind of filth
Now to be silenced -- now to be stilled
Bombs from God bless their land
The future -- will be free for sure
Until some politician declares "War!"
Bombs from God are the answer -- to our fear
Bombs from God will be the -- voice they hear
Bombs from God will -- heal with pain
Bombs from God ARE JUSTICE! -- "LET IT RAIN!"
Bombs from God -- I'm just a button -- told what to do
Bombs from God -- Justice -- is our business
Bombs from God erase -- their evil empire
All who die will be purified -- by fire
Written 5-26-2014 by Coyote in his Toyota Tacoma covered wagon.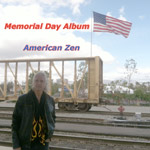 Buy direct from Shaolin Communications:
>>>Shaolin Records album webpage
Buy direct from Shaolin Records to receive
FREE BONUS ITEMS:
2 books: It's A Woman's World, Masonic Kung Fu
FREE SONGS:
"Black Of Night," "Let's Go To Church," "Daryoon," and "Elaine"